2021

Scuffed Recordings

Album Art

Based out of Bristol, Scuffed Recordings has proven to be a true powerhouse in Leftfield-UK dance music receiving critical acclaim from publications like Mixmag, DJMag, and Red Bull Music.




2021

Deep Dish Chicago

Social Media Content

Currently on their 8th installment, Deep Dish is a skateboard crew and video series that captures street skating in Chicago. They remain as one of the cities primary advocates of the sport with a steady following that encourages the growth of Chicago's skate scene.




2021

Josh Aaron

Ablum Art




2013 / 2015

Art of the Bootleg

Merchandise Design & Illustration


The concept of the bootleg has reformed 21st century art & culture, challenging perceptions of intellectual property, pastiche and parody. By loose definition, bootleg describes something as unofficial, but between mountain moonshine and mixtape culture, deadheads were trading their soundboard recordings for steal-your-face shirts and psychedelics on shakedown street, the open-air market that formed outside every tour stop.
Upon a return of interest in the era's ideologies through alternative music, the spirit of shakedown returned as rabidly as the festival circuit, a bootleg in and of itself. One souvenir reigned the supreme icon of status, enamel pins. They were traded like currency and highly collectible, creators were idolized alongside their musical counterparts, in turn also falling victim to imitation in what must be the first meta-bootleg rabbithole.
The pins of the dead era referenced the band's vast visual library of icons and imagery, an essential visual strategy to a successful bootleg. Below I show a few bootlegs of my own that I produced, allowing me to experience a bizarre slice of counter culture.

(1 - 3) Original art by Dan McPharlin
(4) Original artist Mike Tallman

(5) Original art by Josh Davis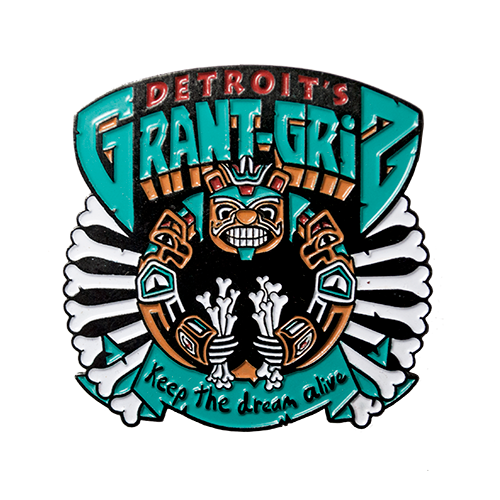 2019 / 20
Location TBA
Social Media Content


Obscure is an event series that aims to provide a gallery space that compliments the artistic sound and performance of techno, and other forms of dance music, outside of a nightclub setting. Often hosted in industrial-warehouse settings, the venues compliment the heavier mass of techno both artistically and culturally, while detaching from the distractions that follow techno into modern club venues, condemning photography, phone use, and further distractions. These events are frequented more by smaller circles of those in the know allowing content to navigate a more experimental path, embracing brutalism and the mysterious nature of the events and techno itself.